Delap Delivers
Here's what our satisfied customers are saying about us: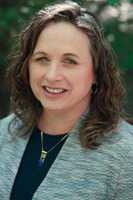 Maureen Borg

We worked very successfully with Maureen to buy our retirement home. We placed an offer on one place that was a dream come true, but turned out at inspection to have a lot of problems. She was patient with us throughout the process, provided a lot of valuable information from her background as a builder, and we finally decided to back out. She helped us find another property and she was again patient and provided excellent guidance about repairs needed. We even used her to find a tenant to live in our house for a few years before we retire. We would use her again if we needed to and definitely recommend her to others. She was a pleasure to work with.
Kelly Warren
When COVID-19 threatened to displace our family, I called Kelly in a panic asking her to start keeping her eye out for homes that might meet our family's needs. That was at 3:00 on a Tuesday afternoon. We were at a showing that evening. Kelly is incredibly transparent in every aspect of the homebuying process. She let us know immediately how intense the market was in our area during the pandemic – incredibly competitive, having to make multiple offers. We never felt out of our element. Kelly explained everything perfectly – her knowledge about the area we were buying in and the properties themselves was remarkable. She also treated our 9-year-old with such respect, knowing he was also an integral player in the homebuying process. We always went into an offer with a competitive strategy because of Kelly's expertise. When our offer was accepted, she made sure we stayed on schedule, answering every question (sometimes ridiculous and embarrassing) thoroughly and graciously. If something came up that was frustrating or confusing, Kelly presented us with all of our options and a strategy for how to weigh them. We would not have gotten our AMAZING house if it weren't for her. Something else that is important to mention since we are still currently in a pandemic: Kelly's attention to safe showings, social distancing (having hand sanitizer and masks readily available in case one of us forgot either) made me forget that we were searching for our home during unprecedented times. Only concentrating on the house we were looking at and not our safety, made it so much easier to make smart and intentional decisions. What should have been a stressful time for our family turned out to be fun and enjoyable. It would be a tremendous mistake to not allow Kelly to handle your real estate needs.
View this property
Kelly Warren
Kelly is the absolute best- we cannot imagine having gone through the homebuying process without her. Kelly is considerate and understanding. Out of the 4 offers we made, we had to withdraw 2 of them... she helped us navigate through it with flawless grace. Kelly doesn't need to push hard to sell a home; she does so simply with her thouroughness and extensive knowledge. We never felt pressured by her at any point. She's not a pushy car salesman by any means. She noticed things about houses that we completely overlooked, had suggestions for different fixes, etc, and helped us organize to get quotes. We, being gardeners were in love as soon as she started talking about the plants we found on different properties. Kelly fought for us when it came down to negotiating with sellers. She was to the point and got us what we needed every single time. She's familiar with the Western MA community which was a huge bonus for us... it's refreshing to have someone on your team that knows what they're talking about. We purchased a home during a pandemic with a surprisingly competitive buyers market. We felt safe meeting Kelly for viewings; she had protocols that she followed to a t. When we felt we would never find something she would reassure us. She stuck with us for 8 months. If we decide to purchase another property in the future, we will only ever go with Kelly Warren. Thanks Kelly! The takeaway: if you want a realtor that knows the market, is familiar with the laws, that will fight for you, and is just an awesome person to work with... call Kelly.
View this property
Kelly Warren
Kelly was extremely knowledgeable about the real estate market and the home buying process. As first time home buyers we felt that purchasing a home was made relatively stress free with Kelly's guidance. Kelly knows western mass well and was able to make numerous recommendations and referrals that we needed throughout the process. We would recommend Kelly to anyone buying or selling a home in the Valley!
View this property
Kelly Warren
Kelly was my realtor through all kinds of obstacles. She has been an amazing realtor. I will strongly recommend her as a realtor. Kelly has been there for me at every unbelievable twist and turn, going far beyond what I imagine her job description is! She has been available to talk or text whenever I had a question or she had something to share. I totally trusted her negotiation skills and her tremendous knowledge of the real estate world. I feel so lucky that I had Kelly Warren working for me to sell my difficult house against all odds.
Kelly Warren
We were 100% satisfied with our experience working with Kelly. Kelly has all the qualities that you could want in a realtor - she has a large depth of knowledge about many aspects of homes, home owning, and the buying processes. She is very approachable and responds quickly to questions. She is proactive throughout the house buying process. Kelly walked us through each step of the process so that it felt manageable and not overwhelming. She took the time to really understand what we were looking for, and recommended houses that fit our needs. Kelly offered us lots of helpful advice about so many things along the way.
Kelly Warren
Kelly really took time to understand what I was looking for in a home. I chose a condo that was being built, and Kelly was there through the year-long process, making sure the building was progressing, providing me with photos of the progress. She introduced me to local businesses and helped me find what I needed to make my move-in smooth. She paid careful attention to details, and was readily available when I wanted to reach her. I would recommend her highly!
Kelly Warren
"Kelly was our agent to purchase a house. As the experience was delightful, she was our immediate choice to sell the previous house. She helped me prepare my house, created a video tour, arranged the open house on short notice then sold it within days as the pandemic caused shutdowns. Then she assisted with all of the challenges posed by a sale during the nationwide shutdown. Everything went seamlessly in spite of all the hurdles. Nothing but superlatives and thanks."

View this property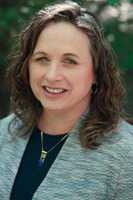 Maureen Borg
I worked with Maureen to purchase a house in Easthampton. She brings great experience with people, local resources, experience as a contractor, and is very honest and patient. She told me when she thought something would work well, when she thought it would not.
Even though I changed my mind and I had some difficulty at points in the process, she never lost faith or patience. there were multiple times where she was thinking one step ahead of me, and saved me from a lot of potential aggravation pursuing the wrong thing. she is also tireless and eminently available. 
View this property
Kelly Warren
I have bought and sold 9 properties in 6 states since 2007 and worked with 9 realtors but none came even close to the skill set Kelly Warren has to offer. Kelly is like no other realtor I have experienced; skilled at every aspect of the real estate process, intuitive and super helpful with a no nonsense/no ego attitude. I described what I was looking for and she found it immediately. Every step went seamlessly. She attended the inspection and called attention to things the inspector hadn't noticed. I was very impressed. I would be a repeat customer of Kelly's if she hadn't found me my ideal home that I never want to sell.