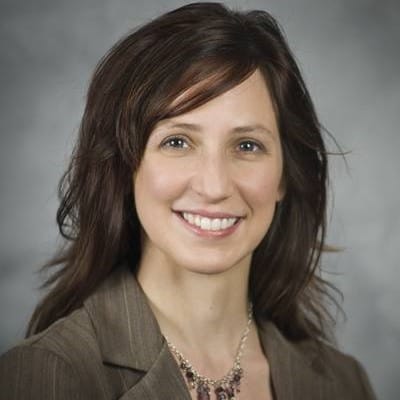 REALTOR® | Co-Owner
|
Agent
Andrea got her start in real estate several years ago as a landlord/owner of rental properties. Today she is not only a licensed real estate agent and Realtor, but an Accredited Buyers Representative and holds the National Association of Realtors 'Green' designation. Andrea is dedicated to helping her clients reach their real estate goals and particularly appreciates first time buyers and referrals. Her love of animals has inspired her to create a charitable project for the Northampton [...]
Andrea got her start in real estate several years ago as a landlord/owner of rental properties. Today she is not only a licensed real estate agent and Realtor, but an Accredited Buyers Representative and holds the National Association of Realtors 'Green' designation. Andrea is dedicated to helping her clients reach their real estate goals and particularly appreciates first time buyers and referrals. Her love of animals has inspired her to create a charitable project for the Northampton Veterinary Clinic that combines real estate and helping special animals in need of assistance. Please take a moment to check out her website for more details –http://www.AndreaCKhome.com
Andrea is very familiar with life in the beautiful Pioneer Valley, and has enjoyed living in Northampton for the past 20 years. After studying music and art at Westfield State University, she taught flute lessons in her private studio and at the Northampton Community Music Center for many years before beginning her career in real estate. Andrea has a strong connection to the area's music and arts community. She is a freelance musician, composer, teacher and member of the Lisa Leizman Dance Company, currently in residence at the Northampton Center for The Arts. With this diverse background, Andrea brings patience, enthusiasm and knowledge to the real estate process. As her testimonials show, you can't go wrong hiring her to assist you with the purchase of a new home or sale of your current property.
Office Location
158 North King Street
Northampton, MA 01060
Contact Info
Specifications
Languages:
Specialties:
Service Area:
Andrea's Testimonials
Andrea is the reason I am a home owner today. She worked with me for well over a year and her patience, follow through and continuous effort, when I had all but given up on finding anything, helped me find a great house. She helped me write a solid offer and took her time through the entire process so that there were no surprises. My insurance agent even commented on how helpful Andrea was in providing information and following up to ensure that the policy was written correctly. Andrea's [...]
Kirsten
I highly recommend Andrea for all your real estate needs. I am a former realtor myself, and a former resident of Massachusetts. I wanted to return to the area seasonally and worked with Andrea at finding the "perfect" house on a lake in the area. I found Andrea to be knowledgeable and focused on her real estate profession. She was always available to help and made the difficult task of remotely buying a house very easy for us. During negotiations I found her style very conducive to getting [...]
Peggy
I recently purchased a home in Easthampton, Ma. I was not familiar with this area or the various neighborhoods. Andrea was a joy to work with. She quickly understood what I was looking for...what features were "must haves" and what were "nice to haves". She took me through a number of areas just so I could understand what houses were selling for and in what areas. It helped me to better understand how to set my expectations. She very quickly gathered info on any house I expressed an interest in [...]
pc041059 Buyer
You have been so, so excellent -- always upbeat, always optimistic, and such a hard worker.  We hate to say goodbye to you! [We] are so lucky to have had you lead us on this house-selling journey!!  If you ever need a letter of reference, please feel free to call on us!  You are the epitome of professionalism and kindness, and we will miss your presence in our lives!
Joanne A.
Andrea Kwapien is one of the best Realtors I have had the pleasure of working with. Honest and hard working, she really cares for her clients and always puts forth an extra effort on their behalf to achieve results.
Attorney Timothy Reilly, Northampton MA
Andrea, I can't thank you enough for everything you did when we worked together.  I am so thankful to have come across you 'by accident.'  When the first house wasn't the right fit, I didn't feel any pressure from you.  I instantly got the feeling that you wanted me to find the right fit, rather than just sell a house.  Once I shared with you that the first house didn't feel right, you started asking me questions about my wants/needs and also asked if I was working with anyone else.  Since I [...]
Marta
Andrea was awesome! She was recommended to me by a friend as a great agent, especially for first time home buyers (which is what I was). She is super helpful and very knowledgeable, not to mention very nice and really easy to work with. It really made to whole process of home buying much easier and more enjoyable. I would definitely recommend her.
Dave and Juli
Andrea is simply the best. She returns all calls and texts in a timely fashion. She is sweet and friendly; yet, at the same time, a great negotiator. Her negotiating skills got me an extra $5,000!
Teddi
Andrea was first instrumental in helping us find a perfect rental property that met our family needs. A year later, we contacted Andrea to help us purchase a home. Her professional demeanor, cheerful disposition, knowledge of local real estate regulations and network of lawyers, painters, contractors and anyone else necessary for a smooth home purchase made the entire process stress-free. Andrea Kwapien is simply the best example of what you want in real estate agent. Do yourself a favor and [...]
Meri and David
Working with Andrea was a pleasure. She helped us through the process of purchasing 2 rental properties. She has a wealth of information and is very knowledgeable. We are looking forward to working with her again in the future as she is real easy to work with.
Patrick and Sheryl Malone
Contact
Hi there! How can we help you?
Contact us using the form below or give us a call.
Hi there! How can we help you?
Contact us using the form below or give us a call.