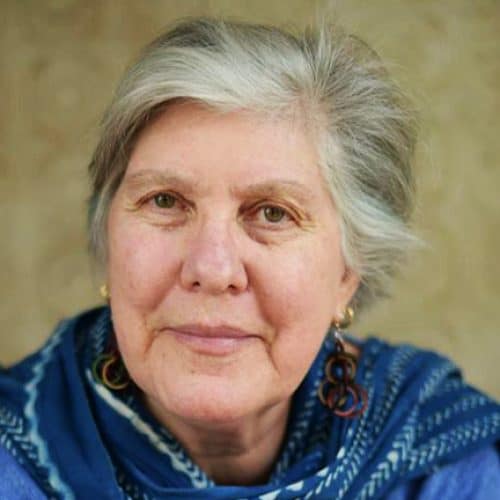 REALTOR® | Associate Broker
|
Co-Owner & Manager
I have lived in the Pioneer Valley Since 1979. For over 20 years I lived in Colrain Ma raising 3 boys and assorted farm animals. In 2001 my husband and I restored a 200 year old farmhouse in Easthampton on 88 acres. After going back to school in the 1980's I received a BA in Anthropology from Amherst College and an MA from the University of Massachusetts. In 1999 after 15 years of teaching I started working in Real Estate. Currently I am both a co-owner and manager at Delap. Aside from [...]
I have lived in the Pioneer Valley Since 1979. For over 20 years I lived in Colrain Ma raising 3 boys and assorted farm animals. In 2001 my husband and I restored a 200 year old farmhouse in Easthampton on 88 acres. After going back to school in the 1980's I received a BA in Anthropology from Amherst College and an MA from the University of Massachusetts. In 1999 after 15 years of teaching I started working in Real Estate. Currently I am both a co-owner and manager at Delap. Aside from real estate I am very involved in the local arts scene serving on both the CitySpace board in Easthampton, and the Northampton Jazz Festival board. I also sing jazz professionally and am attempting alto sax in 2 local bands.
I love helping buyers find the home that is right for their needs and finances. I also like helping sellers in the very stressful process of getting their home ready for market.
Office Location
158 North King Street
Northampton, MA 01060
Contact Info
Specifications
Languages:
Specialties:
Service Area:
Carolyn's Testimonials
Among Carol's many talents for real estate are her stick-to-itivenessand her understanding of local resources. She can help find good answers to virtually any problem, and with great spirit. Remember this is a woman who has driven across Afghanistan 3 times. She gets the job done.  
Artelia Court, NYC and Easthampton
Carol helped us sell our home of 40 years and find a new place for us to call home. This was not an easy transition for us but she was always there when we needed her, and made sure that we met all our time lines. We would recommend her whole heartedly for both selling and buying a home.
Al and Leona Parsons, Goshen MA
Contact
Hi there! How can we help you?
Contact us using the form below or give us a call.
Hi there! How can we help you?
Contact us using the form below or give us a call.