Delap Delivers
Here's what our satisfied customers are saying about us:
Holly Young, ABR, CNS, Green
Holly was the listing agent for 36 Hillcrest Rd, Florence. This property was my deceased father's home, and I am the executor. In addition to being a pleasure to work with, Holly is very competent and handled what was often a stressful situation gracefully and professionally. Holly came to our first meeting prepared with six comps: three recent sales and three current listings. Coincidentally, her recommended asking price was the same as the one I had in mind from the research I had done over the previous six months. While I had spent months preparing the house to be showable," Holly made a few easy suggestions to further its appeal. Once listed, we received three offers, and Holly provided excellent advice on managing those and getting the best price. The next 6 weeks provided much drama... With each challenge, Holly was calm and professional, and effectively resolved the issue at hand. In addition, Holly was always available. While I live outside Boston, I still have connections with Northampton and I will highly recommend Holly to family and friends.
Kate M. of Northampton, MA
Holly Young, ABR, CNS, Green
My wife, Kate, and I would like to pass along our experiences with our realtor, Holly Young, in our recent condo sale in Northampton. A few years prior we had put the unit up for sale and we chose Holly to be our realtor. We had met her at an open house and liked her very much. Holly got us a full price offer the first day. However, we then decided not to sell the unit. Rather than being upset or disappointed, Holly assured us that it was fine with her and that she understood. Thus this year when we decided to put our condo back on the market we contacted Holly. Over the years we have bought and sold properties in Massachusetts, Florida and North Carolina and thus have dealt with many realtors. Holly has been by far the best. She is extremely professional while adding a wonderful personal touch. She thinks ahead and anticipated everything we would need to get the sale closed. In fact she showed up for the smoke detector inspection by the fire department with an extra carbon monoxide detector in case the fire department wanted another CO detector installed. Holly navigated the sometimes choppy waters with the buyers' agent and the buyers in a truly professional yet firm matter. Words cannot express our thoughts properly but simply put she is the best. Some day we hope to be back living in Northampton. Rest assured Holly will be our realtor.
Jim F. and Kate N. of Northampton, MA
Ellen Bartos
Ellen succeeded in selling our home in a very challenging buyer's market. Out of over 30 homes listed in the small town of Conway, ours was one of a handful that sold in 2013. On more than one occasion we felt that the buyer's agent was making unreasonable demands ( and vice versa.) We were ready to walk away from the process, but Ellen remained diplomatic. If we had failed to sell our home last fall we would have faced significant hardship. Ellen was patient throughout the long process. She accommodated a few unusual requests on our part. For example, she arranged to have our piano moved when we were out of town. She more than earned her commission.
Ellen Bartos
Ellen is wonderful to work with. Professional and highly knowledgeable, yet she is also down to earth. She will also work on your behalf, whether it is showing you 30 properties or selling your home.
Ellen Bartos
I can't say enough about Ellen Bartos. She worked with us reliably and consistently to sell our house, in a market in which there was not much demand. She is an immensely warm and decent human being, with high ethical standards and a calm demeanor. She is someone that it is always pleasant to sit down with, on the deck at sunset, and chat over a glass of wine. Ellen found us a family who wanted the house. To effect this, though, Ellen had to first sell their condo for them, before they could buy our property. She handled both deals simultaneously with quiet and calm efficiency. I recommend Ellen very highly indeed, and without reservation, to anyone who wants a trustworthy and honorable ally in the purchase and sale of property. She knows the area thoroughly and has years success under her belt. But, more than that, she works hard on your behalf and it is always wonderful to spend time, professionally and personally.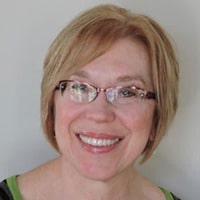 Linda Aird
We worked with Linda to ultimately buy a house that was not what we started out looking for. Linda spent hours, over 9 months, showing us houses that fit the description of what we were interested in at the moment,...But where the value of her services really kicked in was when we had inspectors on the property. Over the course of 8 hours of exhaustive inspections, she was able to give strong guidance in what and when we should take on an expense, and when the homeowner should be the one to have something fixed...anyone can pleasantly show you houses, but how do WE know what we are supposed to take on vs the homeowner? This was where Linda helped us feel like we were doing the right thing, and where we could lean on her expertise, knowledge, and negotiating skills...When it was all over and it was closed, Linda bought us a gift certificate for a local business and wrote us a sweet note. It was a very thoughtful ending to what can ultimately be a pretty intimate relationship with someone who started out as a complete stranger. It was another reflection of how responsive she had been throughout the process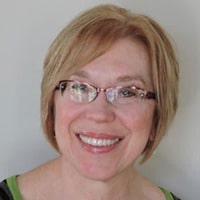 Linda Aird
It was such a pleasure to work with Linda in purchasing a new home. She was very responsive through the entire process, responding quickly to questions and requests. Her organizational skills are a great asset, and she worked very well with the seller's agent in negotiating improvements before the closing. The best part of the experience was the way she guided me through making the offer, offering her expertise, then allowing me to make the decision. She set a deadline for the seller that enabled me to find out in less that 24 hours whether my offer was accepted. Thanks to Linda, I am now in my dream house!
Meghan was absolutely wonderful to work with! She was very easily accessible and communicative. It always seemed like she totally was on top of things and we always knew she was working hard for us. I highly recommend working with Meghan (and we had never worked with her and didn't know her before this).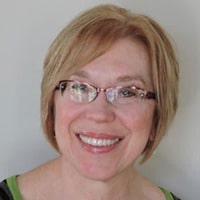 Linda Aird
I'm from out of town, was looking for and then found the ideal condo in Northampton, and what seemed at the beginning like a simple process turned into a nightmare due to delays at my hometown bank that easily could have collapsed the whole deal. Linda Aird stayed on top of everything and everyone throughout the whole agonizing process and managed to keep it together to the eventual benefit of both me and the seller. I have no doubt that it was her persistence, professionalism and knowledge of the community that helped us find the right place and close the deal with a happy ending. Highly recommended.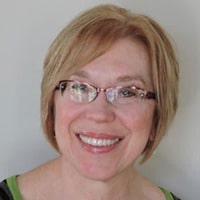 Linda Aird
I have worked with Linda for several months. She helped me to find the house I recently purchased. I was in a position where I was not under pressure to buy a house. I also changed my ideas abut what my ideal house would look like. Linda was very patient with me and adjusted well to my changing requirements. She identified many different houses that might be of interest to me and was helpful to me in understanding the differences between various properties. Linda is very knowledgeable about the process of buying a house. It strikes me as a cumbersome process. Also quite different from the process in California. She made a good recommendation about an attorney to use as well as the inspector. I really appreciated having Linda to work with in buying my house and would recommend her.