Delap Delivers
Here's what our satisfied customers are saying about us: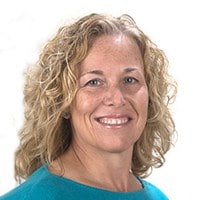 Meghan McCormick
We are new to the area and were not sure where we wanted to live. Meg patiently explored many towns and types of houses with us, learned what was important to us in our next house, and helped us find the perfect home. She always made herself available when we needed her, and was never afraid to explore even the darkest, dampest basement. She is hands down the best agent we have ever worked with, and we highly recommend her!
Stacy and John ~ East Longmeadow November 2014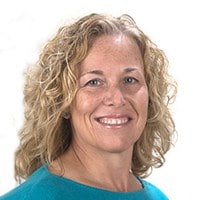 Meghan McCormick
Meghan McCormick is a dedicated professional who truly cares about her clients. She is patient and understanding. She pays close attention to details and goes the extra mile to make certain everything goes as smoothly as possible through each phase of the transaction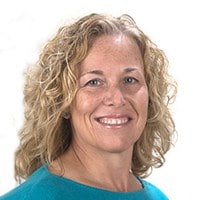 Meghan McCormick
We were completely new to the area, so we relied on friends to point us in the right direction for house hunting. We had such glowing recommendations for Meghan McCormick from two business associate/friends that we couldn't look anywhere else. Meg was amazing. No, really, I believe she has super powers. She was organized, timely, and efficient. She was patient with me, having a 3-yr old in tow when I was not organized or efficient. Meg knows the area well and was very helpful in giving us suggestions. She took us to so many houses while we tried to figure out the style we were looking for here. She was knowledgeable about what to look for and always willing to crawl into the darkest crawl space to check things out. Her best characteristic is that Meg is honest, straightforward. You don't have to guess at what she is trying to say and you can count on her to be direct and truthful with you. This may seem like a given but I don't take it for granted and I appreciate that quality, especially in a real estate agent. One word: Fabulous
Andrea C. Kwapien
Andrea Kwapien is one of the best Realtors I have had the pleasure of working with. Honest and hard working, she really cares for her clients and always puts forth an extra effort on their behalf to achieve results.
Attorney Timothy Reilly, Northampton MA
Andrea C. Kwapien
Working with Andrea was a pleasure. She helped us through the process of purchasing 2 rental properties. She has a wealth of information and is very knowledgeable. We are looking forward to working with her again in the future as she is real easy to work with.
Patrick and Sheryl Malone
Andrea C. Kwapien
You have been so, so excellent -- always upbeat, always optimistic, and such a hard worker. We hate to say goodbye to you! [We] are so lucky to have had you lead us on this house-selling journey!! If you ever need a letter of reference, please feel free to call on us! You are the epitome of professionalism and kindness, and we will miss your presence in our lives!
Andrea C. Kwapien
Andrea, I can't thank you enough for everything you did when we worked together. I am so thankful to have come across you 'by accident.' When the first house wasn't the right fit, I didn't feel any pressure from you. I instantly got the feeling that you wanted me to find the right fit, rather than just sell a house. Once I shared with you that the first house didn't feel right, you started asking me questions about my wants/needs and also asked if I was working with anyone else. Since I had just started the process, it was a relief to feel like someone was there to help me. I would highly recommend you to anyone looking to buy or sell a house. I have already recommended you to several friends. You are quick to respond to any questions/concerns and there didn't ever seem to be any pressure while working with you. I felt more like I had a friend helping me buy a house.Thank you again for everything you did! Take care,
Andrea C. Kwapien
Andrea is the reason I am a home owner today. She worked with me for well over a year and her patience, follow through and continuous effort, when I had all but given up on finding anything, helped me find a great house. She helped me write a solid offer and took her time through the entire process so that there were no surprises. My insurance agent even commented on how helpful Andrea was in providing information and following up to ensure that the policy was written correctly. Andrea's knowledge, professionalism and calm demeanor make her an outstanding agent!
Andrea C. Kwapien
Andrea was a dual agent on the house we just purchased. She was great to work with. Very knowledgeable, energetic and friendly. I would highly recommend working with her!
Andrea C. Kwapien
Andrea was awesome! She was recommended to me by a friend as a great agent, especially for first time home buyers (which is what I was). She is super helpful and very knowledgeable, not to mention very nice and really easy to work with. It really made to whole process of home buying much easier and more enjoyable. I would definitely recommend her.