Delap Delivers
Here's what our satisfied customers are saying about us: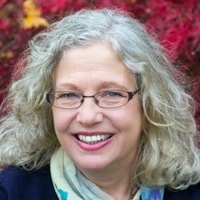 Carla Ness
I want to thank you for all the time and energy you put in to help me buy the 2 Ring Road house. Your "Hilltowner" knowledge was invaluable Mostly, though, I want to say thanks for your patience and kindness. I know it was a long, drawn out process.
Julia Lynch (I helped Julia by a bank-owned house)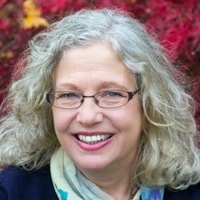 Carla Ness
I wanted to thank you so much for all your efforts to sell the property at 298 Williamsburg Road. Your price point was right on, and we were able to almost get the asking price, which was great given the market conditions. Although I suppose it is typical for real estate transactions, it seemed like there were more than the usual number of details to work out and attend to. We're delighted.
Ellen Bartos
The best review of all, she sold my home and quickly!
Ellen Bartos
Went to work immediately and wasted no time finding interested buyers. Has wonderful contacts in the area and her referrals, when I requested them, were of the highest caliber.Went to work immediately and wasted no time finding interested buyers. Has wonderful contacts in the area and her referrals, when I requested them, were of the highest caliber.
Meg is the ultimate professional. She makes the process of buying a house go as smoothly as humanly possible. She does everything right: communicates, notices the details, advises and calms when things get rocky (which always seems to happen when buying or selling a house), and anticipates all her clients' needs. She takes the worry right out of the process. When we're ready to sell, we'll call Meg.
Jody and Todd South Hadley~ 2013
Listed my house located in Whately with Meghan. I was immediately leaving the state with my family, relocating to the mid west. I needed an agent who was willing to put in the extra footwork of finding repair people and being a local contact person to meet at the house when inspections or repairs were needed. Meg flawlessly took care of all that, while streamlining the long distance process of keeping me informed with all the details of repairs and of the sale. Not to to mention she painlessly negotiated to the exact asking price that I was hoping for. Meg meet and exceeded all my expectations. I was never disappointed with her service and dedication. I can honestly recommend Meghan McCormick to anyone looking for a genuine, well suited, local realtor.
We are new to the area and were not sure where we wanted to live. Meg patiently explored many towns and types of houses with us, learned what was important to us in our next house, and helped us find the perfect home. She always made herself available when we needed her, and was never afraid to explore even the darkest, dampest basement. She is hands down the best agent we have ever worked with, and we highly recommend her!
Stacy and John ~ East Longmeadow November 2014
Meghan McCormick is a dedicated professional who truly cares about her clients. She is patient and understanding. She pays close attention to details and goes the extra mile to make certain everything goes as smoothly as possible through each phase of the transaction
We were completely new to the area, so we relied on friends to point us in the right direction for house hunting. We had such glowing recommendations for Meghan McCormick from two business associate/friends that we couldn't look anywhere else. Meg was amazing. No, really, I believe she has super powers. She was organized, timely, and efficient. She was patient with me, having a 3-yr old in tow when I was not organized or efficient. Meg knows the area well and was very helpful in giving us suggestions. She took us to so many houses while we tried to figure out the style we were looking for here. She was knowledgeable about what to look for and always willing to crawl into the darkest crawl space to check things out. Her best characteristic is that Meg is honest, straightforward. You don't have to guess at what she is trying to say and you can count on her to be direct and truthful with you. This may seem like a given but I don't take it for granted and I appreciate that quality, especially in a real estate agent. One word: Fabulous
Andrea C. Kwapien
Andrea Kwapien is one of the best Realtors I have had the pleasure of working with. Honest and hard working, she really cares for her clients and always puts forth an extra effort on their behalf to achieve results.
Attorney Timothy Reilly, Northampton MA