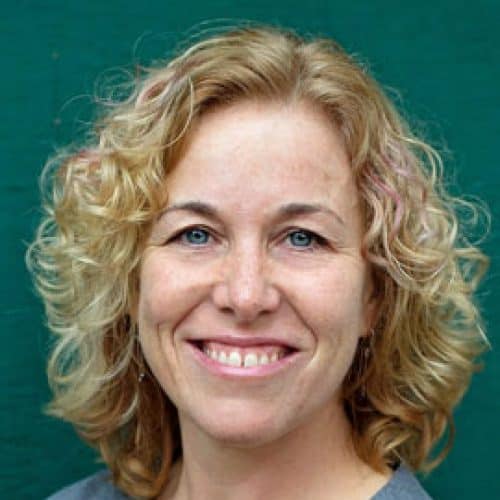 Meghan McCormick, Associate Broker, was born and raised in Northampton, and knows the Pioneer Valley well. She enjoys using her native knowledge of the Greater Northampton area to help buyers and sellers, and is pleased to be a part of theDelap team. Meghan spent many years as a horse trainer. Meghan's years with the horses taught her tact, gentleness, courage, confidence and problem solving–all vital qualities in the complex process of helping clients to buy or sell a home. Meghan [...]
Meghan McCormick, Associate Broker, was born and raised in Northampton, and knows the Pioneer Valley well. She enjoys using her native knowledge of the Greater Northampton area to help buyers and sellers, and is pleased to be a part of theDelap team. Meghan spent many years as a horse trainer. Meghan's years with the horses taught her tact, gentleness, courage, confidence and problem solving–all vital qualities in the complex process of helping clients to buy or sell a home. Meghan has the knowledge and enthusiasm to help her clients deal with whatever situations might come up. Meghan lives in Northampton with her two children. Email Meghan at mccormickmeghan13@gmail.com
Office Location
158 North King Street
Northampton, MA 01060
Contact Info
Specifications
Languages:
Specialties:
Service Area:
Meghan's Testimonials
Meghan McCormick is a dedicated professional who truly cares about her clients. She is patient and understanding. She pays close attention to details and goes the extra mile to make certain everything goes as smoothly as possible through each phase of the transaction
Marie Lisewski~2013
Listed my house located in Whately with Meghan. I was immediately leaving the state with my family, relocating to the mid west. I needed an agent who was willing to put in the extra footwork of finding repair people and being a local contact person to meet at the house when inspections or repairs were needed. Meg flawlessly took care of all that, while streamlining the long distance process of keeping me informed with all the details of repairs and of the sale. Not to to mention she [...]
Gary Jambazian~2014
We were completely new to the area, so we relied on friends to point us in the right direction for house hunting. We had such glowing recommendations for Meghan McCormick from two business associate/friends that we couldn't look anywhere else. Meg was amazing. No, really, I believe she has super powers. She was organized, timely, and efficient. She was patient with me, having a 3-yr old in tow when I was not organized or efficient. Meg knows the area well and was very helpful in giving [...]
Naomi, Easthampton
We are new to the area and were not sure where we wanted to live. Meg patiently explored many towns and types of houses with us, learned what was important to us in our next house, and helped us find the perfect home. She always made herself available when we needed her, and was never afraid to explore even the darkest, dampest basement. She is hands down the best agent we have ever worked with, and we highly recommend her!
Stacy and John ~ East Longmeadow November 2014
Meg is the ultimate professional. She makes the process of buying a house go as smoothly as humanly possible. She does everything right: communicates, notices the details, advises and calms when things get rocky (which always seems to happen when buying or selling a house), and anticipates all her clients' needs. She takes the worry right out of the process. When we're ready to sell, we'll call Meg.
Jody and Todd South Hadley~ 2013
Meghan was absolutely wonderful to work with! She was very easily accessible and communicative. It always seemed like she totally was on top of things and we always knew she was working hard for us. I highly recommend working with Meghan (and we had never worked with her and didn't know her before this).
S. Robinson
Contact
Hi there! How can we help you?
Contact us using the form below or give us a call.
Hi there! How can we help you?
Contact us using the form below or give us a call.